Desks and Control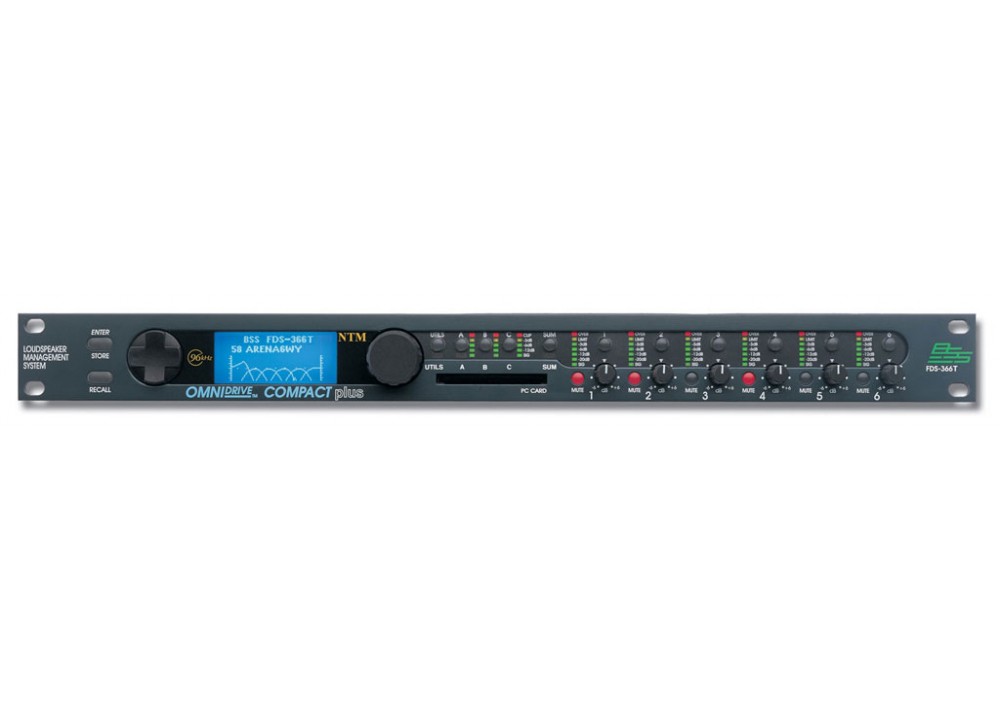 BSS Omnidrive
Overview

The FDS-355 fits many applications: For front-of-house, it can be set up as simple stereo 2-way, or paired for 5-way systems. In stage monitor systems, it can function as a dual bi-amp crossover with delay, limiters and EQ, providing an interesting solution to on-stage hotspots caused by monitors with identical signals, which can be eliminated by applying small delays between wedges. The FDS-355 OMNIDRIVE COMPACT brings the power and usability of OMNIDRIVE processing into a cost-effective unit taking up just 1U of rack space.



Features


Stereo 2-way plus mono sub


Stereo 2-way plus sub from input C


Dual Bi-amp for stage monitors, with delay and EQ.


5-way systems


4-way plus full range output with separate delay and EQ


Mono 3-way plus mono 2-way (independent systems)


5-way Zoning ( full range outputs, giving delays, EQ and limiters on all zones )


Price


£10.00 per day


£20.00 per weekend


£30.00 per week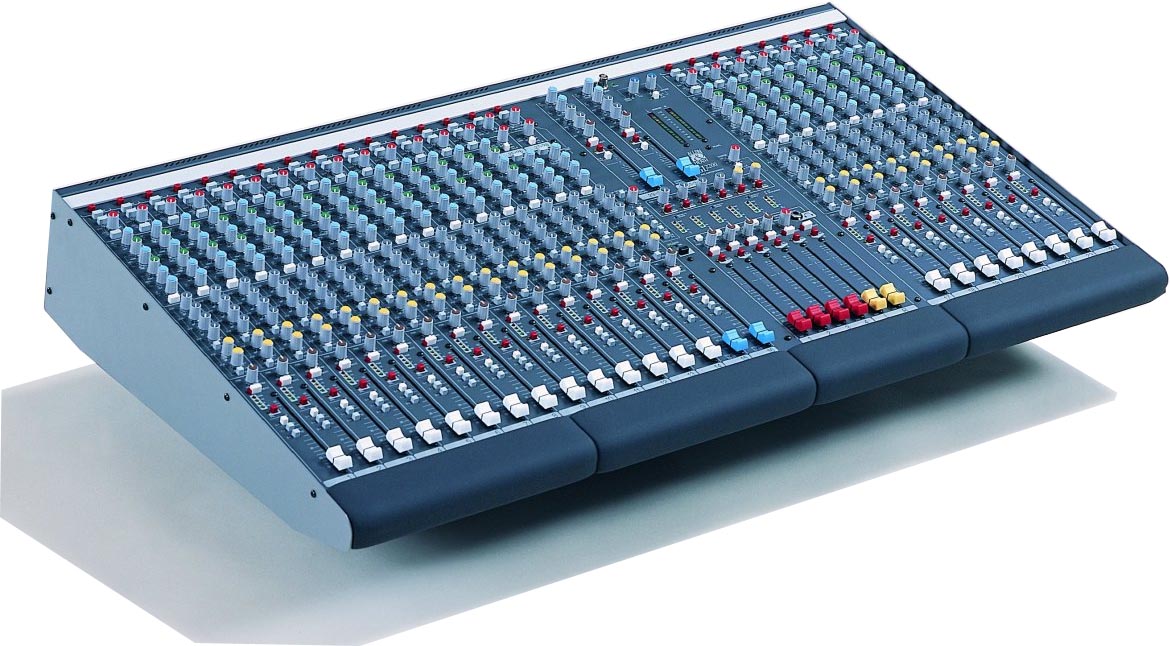 Allen & Heath GL2200
Overview

Dual function FoH / monitor mixers for live sound and houses of worship.



Features


32 channel frame


LR and M main mixes


2 multifunction stereo channels each with mic and stereo line inputs


2 extra dual stereos provide 4 summed or independent stereo returns


Fully featured 12×4 Matrix


Proper dual functionality for FoH/Monitor mixing


Recording capable with channel direct outputs


Matrix external inputs with level trims and common input capability


Individual phantom power and polarity switching


Wide angle channel and master meters


Dedicated stereo monitor meters


Per channel pre/post fader aux switching for full flexibility


Recessed pre/post-EQ aux switching per channel


Internal jumper plugs for aux, direct out and other options


Mutes on all fader masters


100mm dust protected faders


2-track monitoring and replay to LR


3 headphones/earpiece sockets and local monitor outputs


Electronically balanced XLR outputs with +26dBu drive capability


Preamp 74dB range with +34dBu input capability for mic or line


Price


£45.00 per day


£90.00 per weekend


£135.00 per week



BSS Opal 31-Band Graphic EQ
Features


Graphic equalisers are found in just about every sound application, from room contouring to feedback control and general audio sweetening.


Traditionally, much general eq'ing takes place on the faders alone, but this restricts the use of the faders at each end of the scale for further precision eq work. So we provided the Opal FCS-966 with separate LF and HF contour filters which can change an overall sound balance without disturbing a detailed room or loudspeaker response.


These filters are very musical gentle boost and cut shelving filters which can be used to add (or remove) room effects that change with temperature, audience numbers or humidity.


Compared to the earlier 'gyrator' style of filters, Constant Q filters provide a smoother and more predictable interaction between adjacent faders and the resulting eq curve more closely resembles the actual fader positions.


When any eq fader is in its centre detent position, the filter is automatically bypassed, for optimum performance.


All the inputs and outputs of the FCS-966 are electronically balanced, with optional transformer balancing. To make installation of the FCS-966 easier, we've provided three different interface connectors: XLR-type, 1/4" TRS jack and Phoenix/Combicon screw terminals.


Price


£10.00 per day


£20.00 per weekend


£30.00 per week